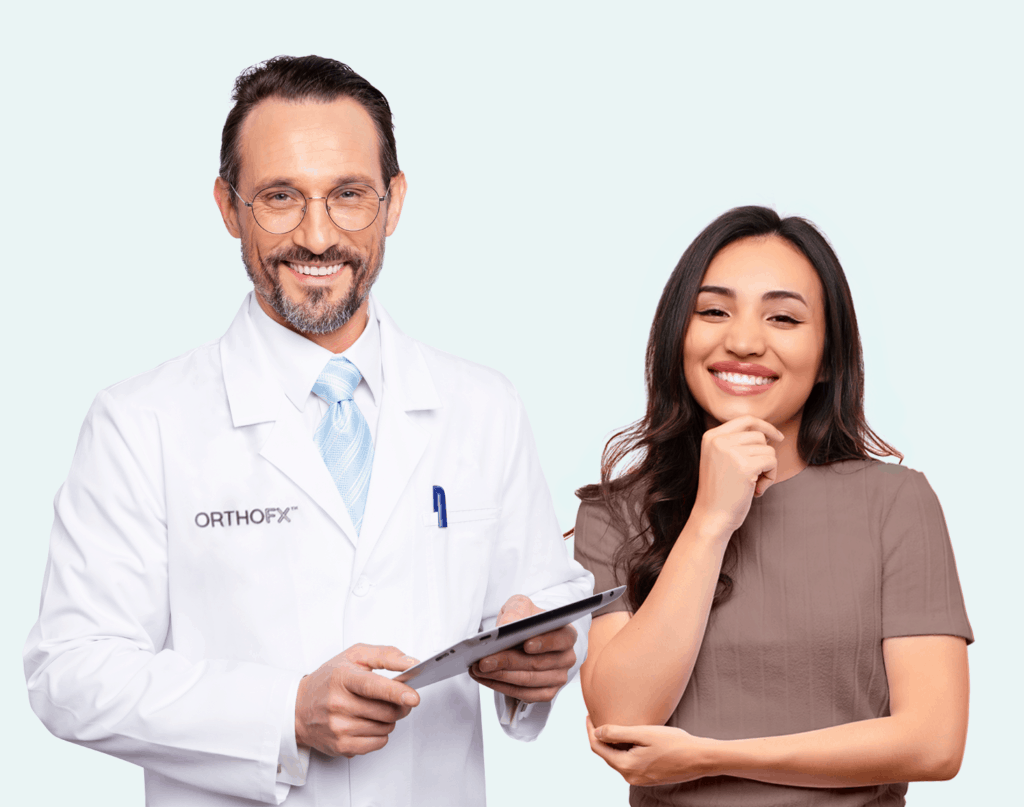 A complete Doctor‑driven clear aligner experience ​
In-person Doctor care. Clear cut prices. Ear-to-ear smiles.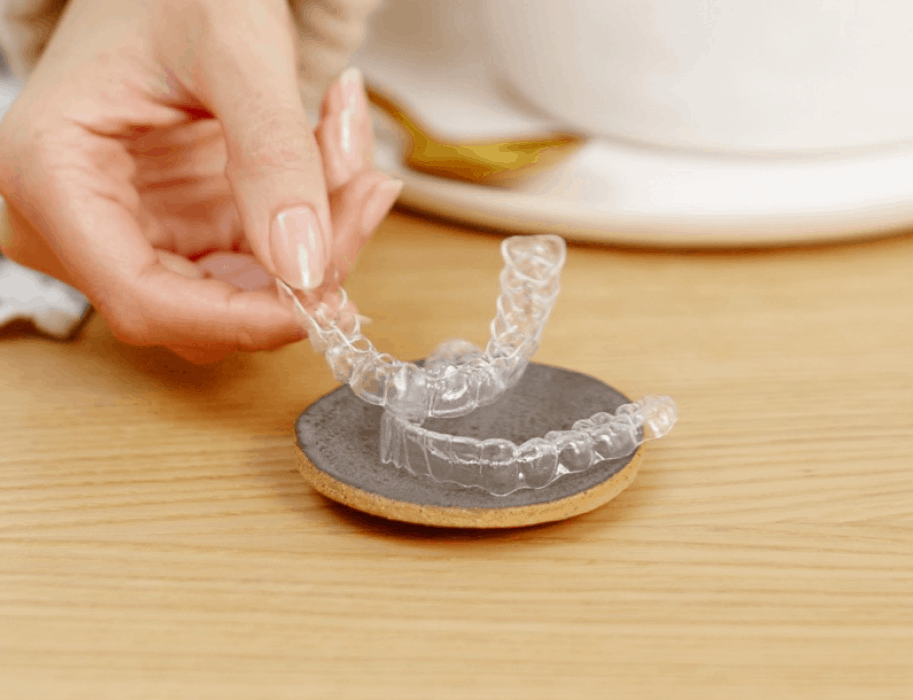 About OrthoFX Clear Aligners
An innovative alternative to traditional braces. One of the best clear aligner brands in the US. Orthodontic aligners designed with cutting edge polymer.
Our doctors are with you.
Every step of the way.
We like to imagine your face, face-to-face with a doctor's face, because, face it, that's just better. Our doctors got your back at every step.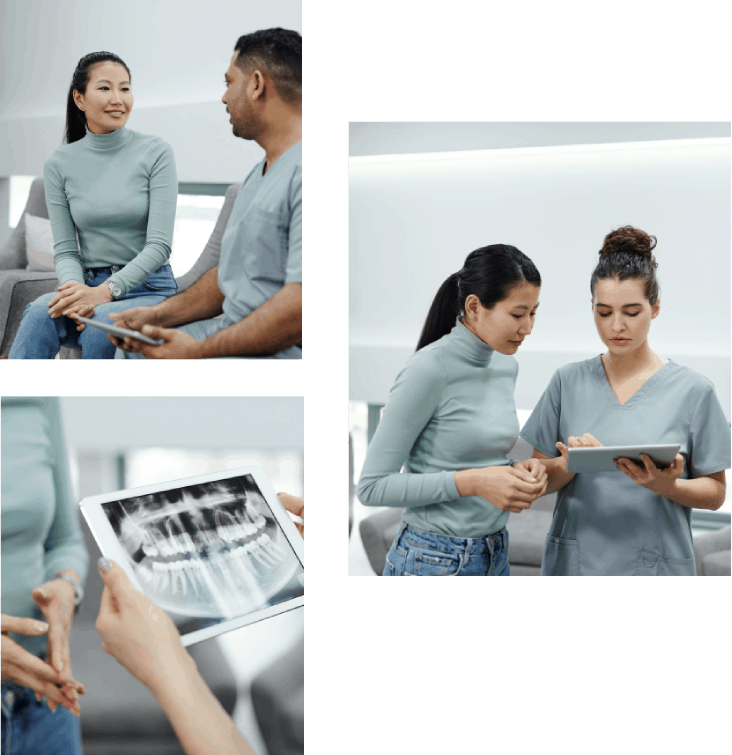 Tech almost as smart as you'll look wearing it.
Faster treatments. Double the smiles. All the safety. Math is fun.
Aligners so comfortable and clear, it feels like wearing nothing at all.
Built-in virtual consultations and all-time digital monitoring. The smartest tech you'll ever put in your mouth.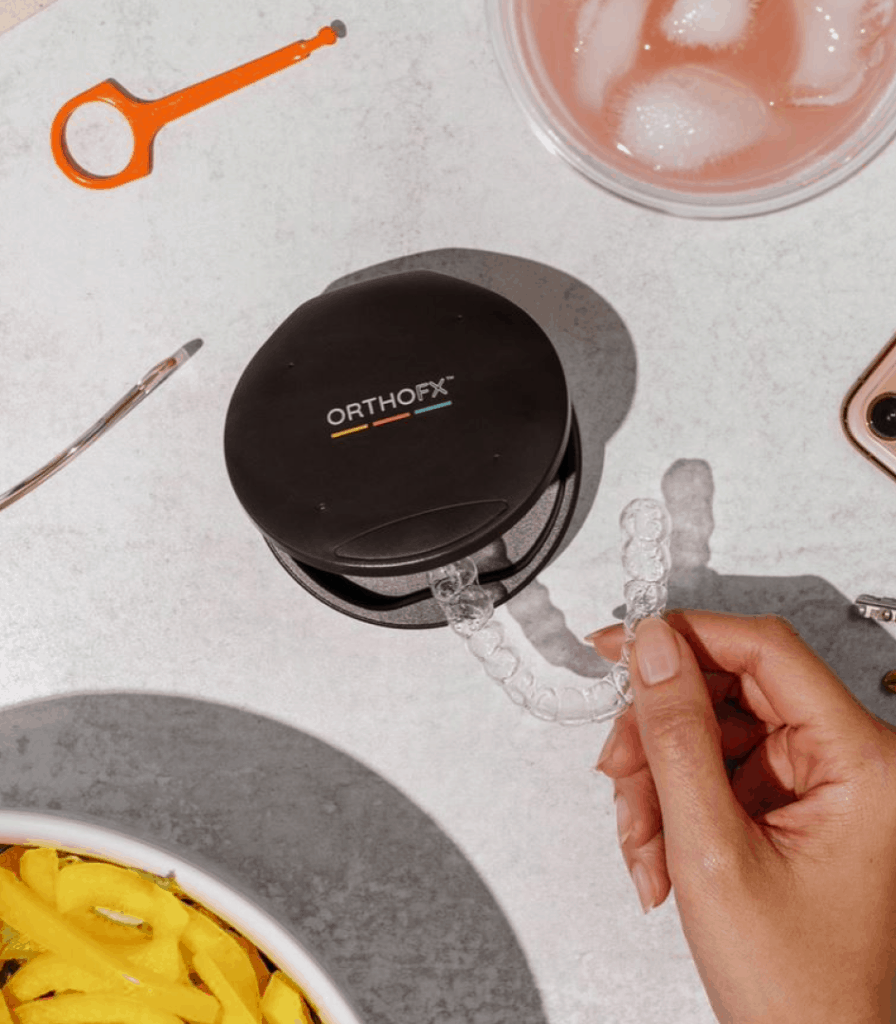 Follow our Smile Journey to learn exactly what it will be like to go through an aligner treatment with OrthoFX.
1/ Meet doctor
2/ Start treatment
3/ Hybrid check up
4/ Final smile
With our app FXOntrack,
get the best care anywhere.
Our contactless option lets you connect with doctors virtually and receive treatment and advice from the comfort of your home.
Try it today!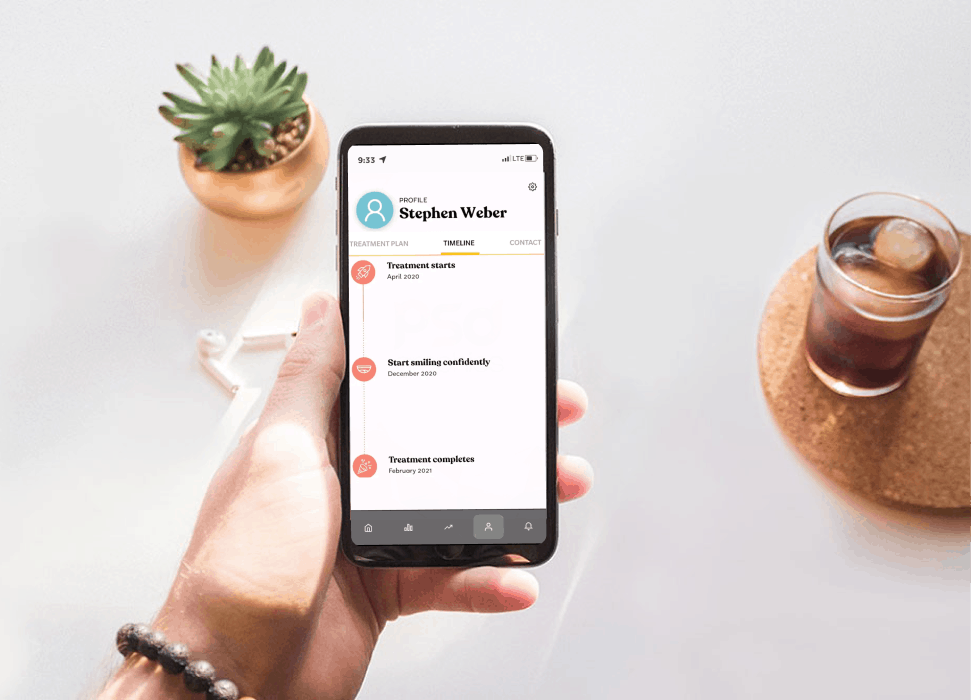 Clear aligner treatment for
orthodontic correction
We understand that it can be difficult to get the right diagnosis on your own.
It's best to leave it to the pros and as always we've got you covered for that.
Affordable Clear Aligners' Cost.
Starting at $85/month. No Hidden Fees.
When you learn our treatments have no hidden fees, you won't be able to hide your smile. And when you're finished, you won't have to.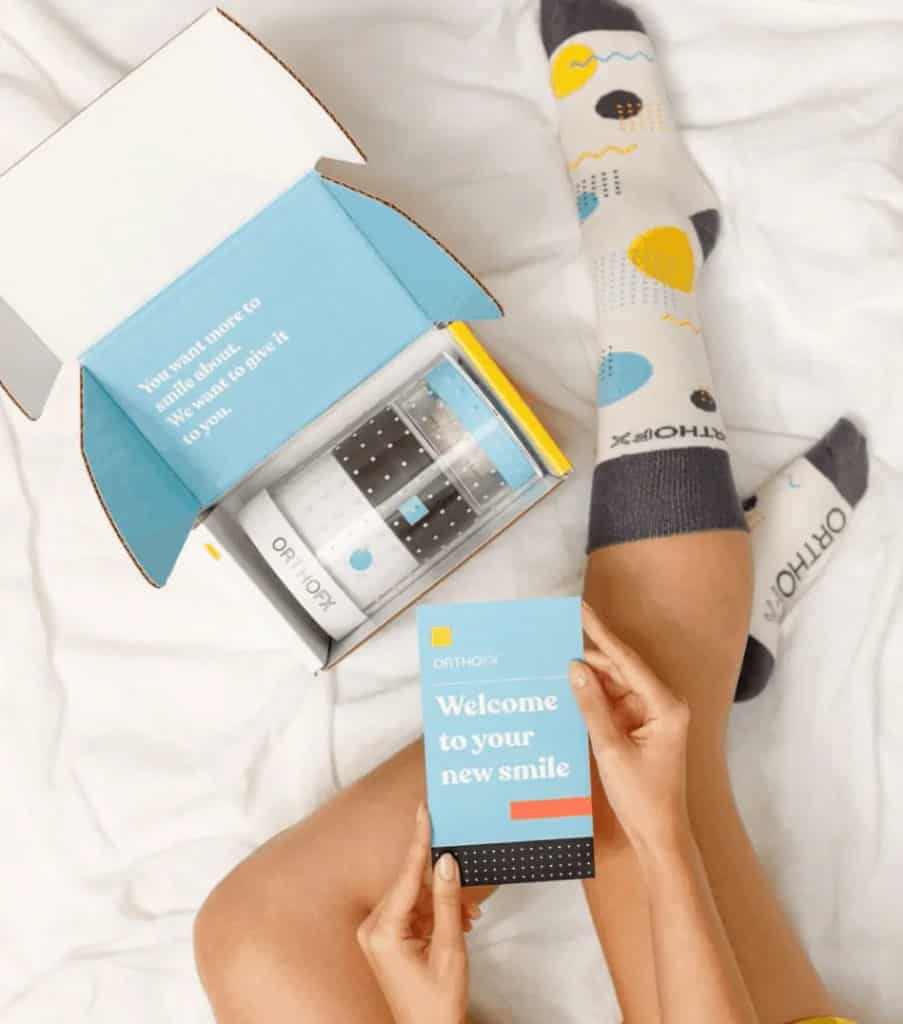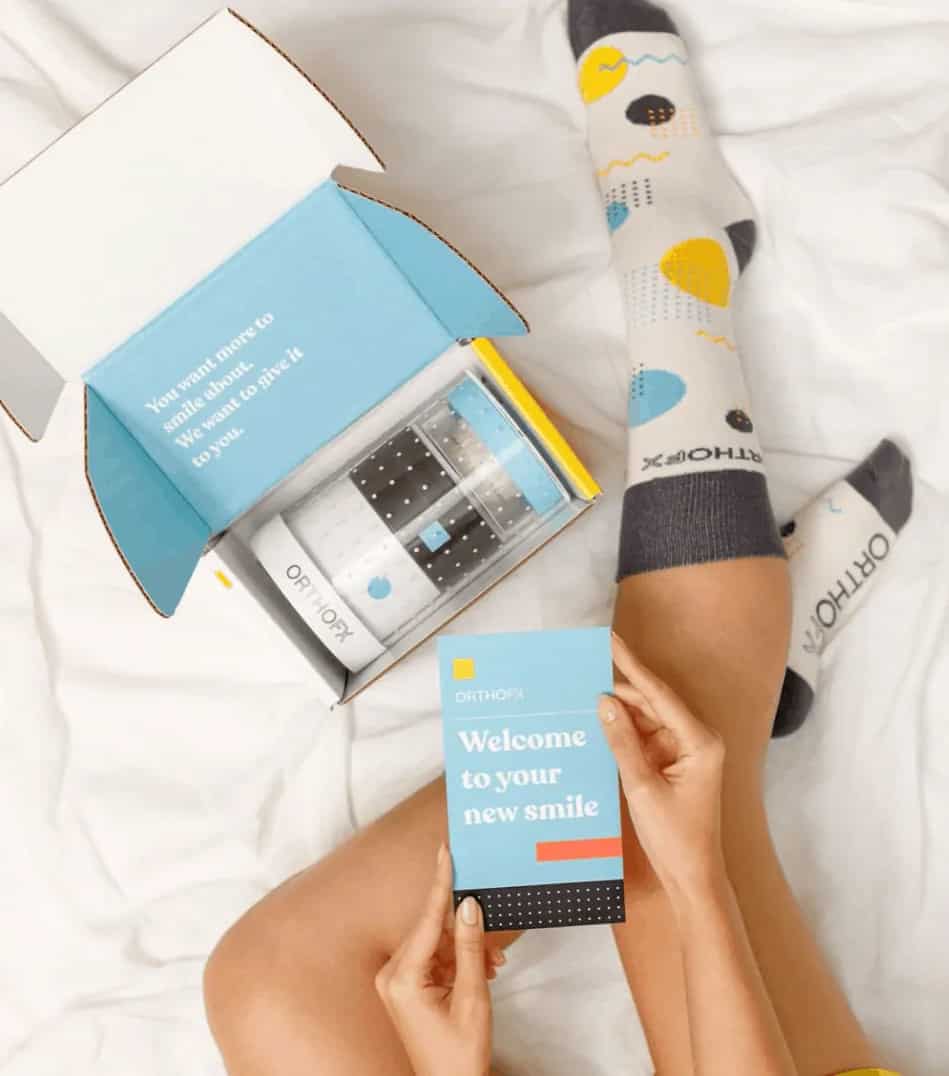 How do our aligners work? It's magic, almost.
Decades of research, refinements and experimentation went into creating the best aligner experience for our customers. The result is a proprietary 3-layer-material we lovingly call: FXTetra.
What does this mean for you? A faster and more comfortable teeth straightening journey.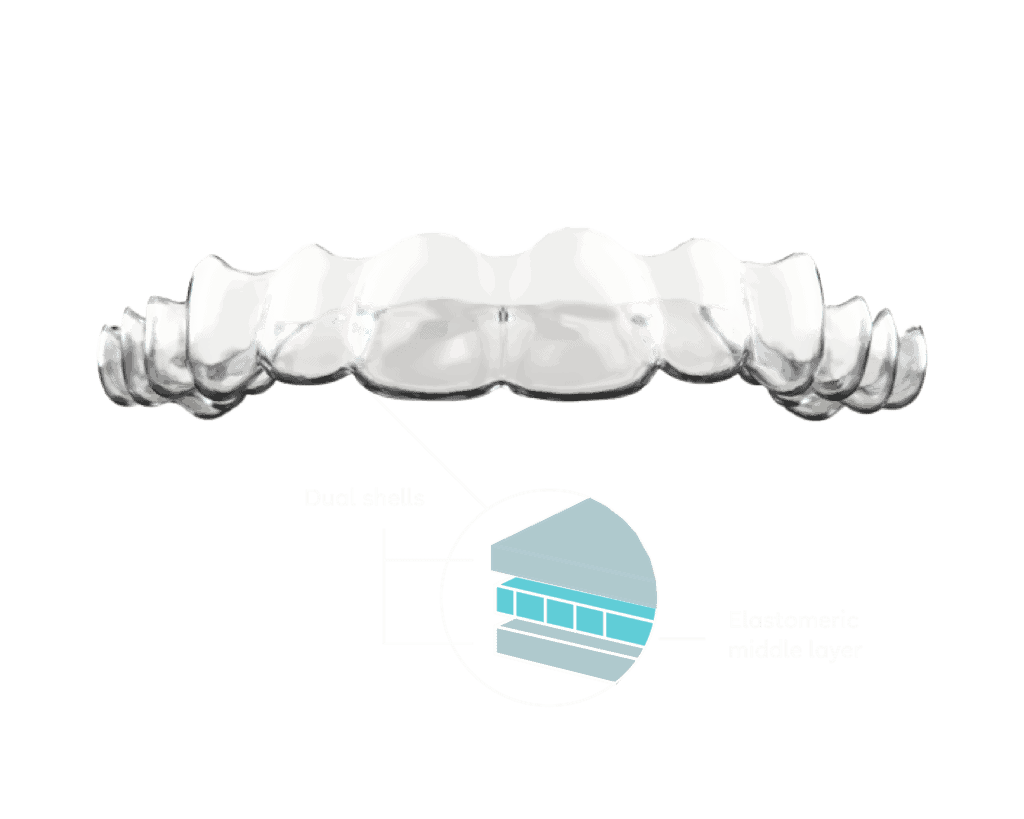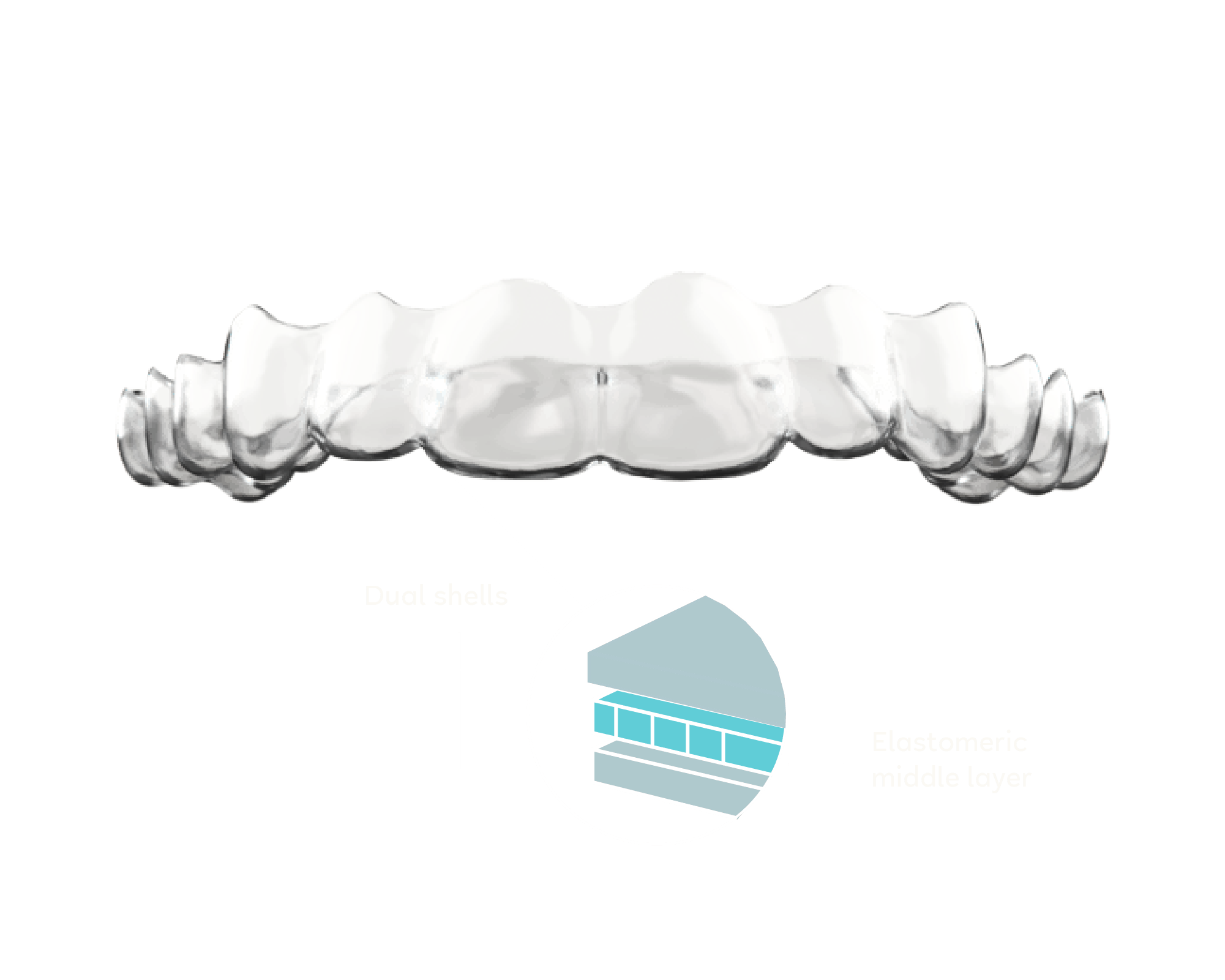 What are OrthoFX clear aligners?
A better and convenient alternative to traditional braces for orthodontic treatments, OrthoFX clear aligners are designed to help guide teeth into their proper position. OrthoFX clear aligners are almost transparent, removable and made using polymer plastic. They do not use metal wires or brackets, but like braces, they use gradual force to control tooth movement.
What are the advantages of OrthoFX clear aligners over braces?
OrthoFX clear aligners are used to correct mild-to-moderate orthodontic problems. They are near-invisible and hence, more suitable for those seeking a discreet orthodontic treatment. Another advantage of clear aligners is that they are removable and can be kept aside when you brush, eat or drink. Unlike braces, clear aligners are trays made to fit the structure and size of your teeth to make adjustments to your teeth by applying pressure according to the plan drawn by the orthodontist. These aligners need to be changed every 7 days to two weeks depending on the brand and the plan suggested by your dentist. On the other hand, Made with stainless steel, braces are affixed to the teeth and cannot be removed until the treatment is completed. The brackets are bonded to the front of the teeth and interconnected by an archwire. The process involves applying gentle yet steady pressure to the teeth thereby moving them to their optimal position.
Who can be treated with OrthoFX clear aligners?
OrthoFX clear aligners are most effective on mild to moderate orthodontic issues. Many times, they are equally as effective as the most comprehensive fixed appliance (braces) orthodontic treatment. Most people who opt for clear aligners are those who would want a discreet orthodontic treatment. Also, clear aligners are most suitable for adults than kids as it requires a disciplined lifestyle. It's important to schedule a consultation with a dentist for a comprehensive exam before undergoing clear aligner treatment. It is up to the dentist whether you are an ideal candidate for OrthoFX clear aligners.
Are clear aligners as safe as braces?
Clear aligners are as safe or better than braces. For getting the best and safest results you need to carefully follow your dentist's instructions and the manual given with the aligners. You would require to wear the aligners for at least 22 hours a day for best results. Always remember to take them off before eating, drinking or brushing your teeth. To avoid gum diseases and cavities, always make sure to clean the aligners regularly and to keep up the normal hygiene routine.
Are OrthoFX clear aligners dentist approved?
OrthoFX is a complete Doctor‑driven Clear Aligner Treatment. Dentists are involved from every step of the way in our treatment. Our treatment method is completely drawn out and approved by the dentists and hence, there's nothing to worry about.

Choosing OrthoFX treatment
was the best decision ever."
Share your smile to the
world, with OrthoFX.
Let's be friends. Share your smiles with #FXsmiles
See what all this teeth straightening goodness is all about. Take the free online assessment to see if you are a candidate and get started on your journey.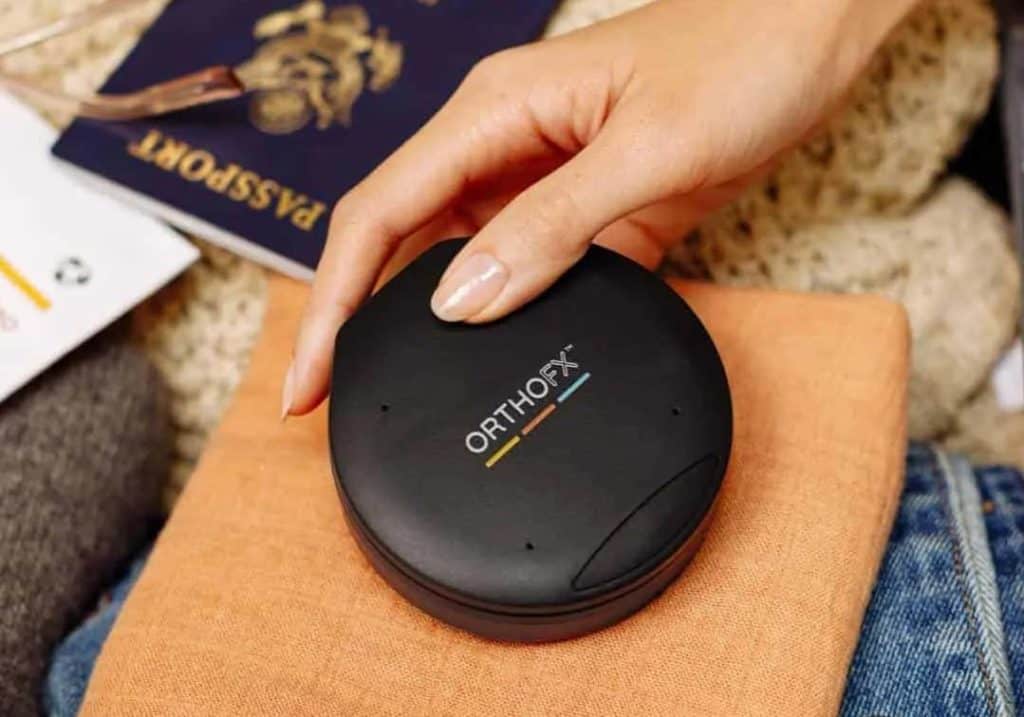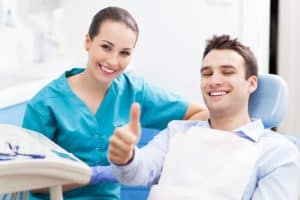 Did you know that 40% of Americans refused a recommended treatment in the last 12 months due to affordability? That is the unfortunate reality.
Read More
3 Reasons why clear aligners are the best orthodontic treatment
If you haven't heard of clear aligners yet, it's about time you did. Correcting teeth alignment issues has never been so easy. OrthoFX clear aligners for teeth corrections make the whole process a seamless affair. Let's find out why.
NEARLY INVISIBLE
OrthoFX Clear Aligners are nearly invisible and provide you with a discreet orthodontic treatment when compared to braces. These removable trays made from transparent plastic fit onto your teeth like a glove and are almost invisible to the naked eye. For example, OrthoFX clear aligners for teeth are manufactured in a way that its surface has a high level of adaptation to the teeth. This means they are almost hard to detect – almost no one can see them when you wear them.
REMOVABLE
OrthoFX clear teeth aligners are removable. There's no need to change your food habits when you are undergoing clear aligner treatment as you can just remove them while you are eating, drinking or brushing or flossing your teeth. It's important to remember to clean your clear aligners every time you remove them before reinserting them. You can buy clear aligners online, however, you would be handheld by a dentist from the very first day.
COMFORTABLE
Unlike metal braces, the best online clear aligners are made from quality plastic/polymers and can be worn with minimal discomfort. OrthoFX clear aligners have three layers of polymer making them comfortable to wear with some flexible properties. Most often than not clear aligner treatment takes less time than braces.